During Interbike, LIVALL will rouse the crowed by its Helmetphone
Interbike International Expo in Las Vegas, Nevada was first held in 1982, it has become one of the most famous bicycle international exhibitions, and the biggest professional bicycle exhibition in American region.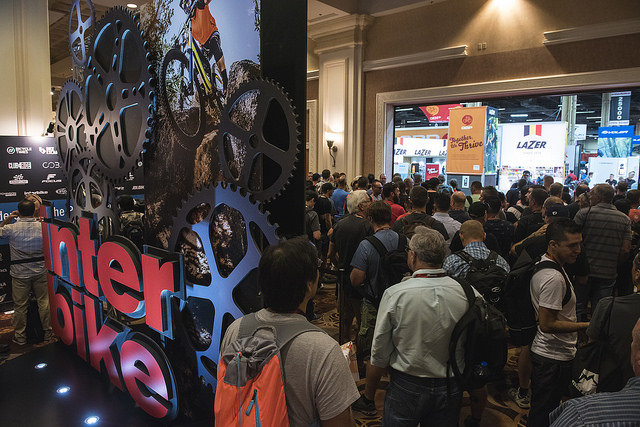 Interbike attracts thousands of visitors every year. It is also the optimal stage for renowned manufactures to launch their new products for its professionalism. At Interbike, you could see the frontiers of the filed trend, the latest products and the hippest concepts.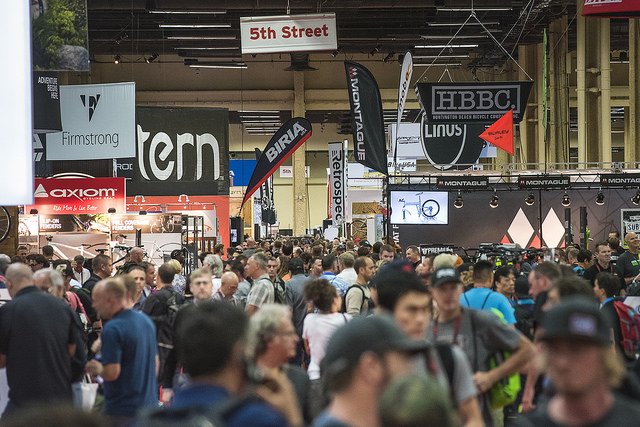 As the global smart helmets leader, LIVALL takes its Helmetphone, the new generation smart helmets which have been admired during Eurobike and IFA, to take part in this grand gathering.

LIVALL launches three ranges of new products this time, Smart Urban Bike helmet BH51, Smart Cycling helmet BH50 and Smart Skiing helmet RS1. One of which, BH51M, was awarded Winner Award by Eurobike and Smart Sports Device Innovation Award by IFA.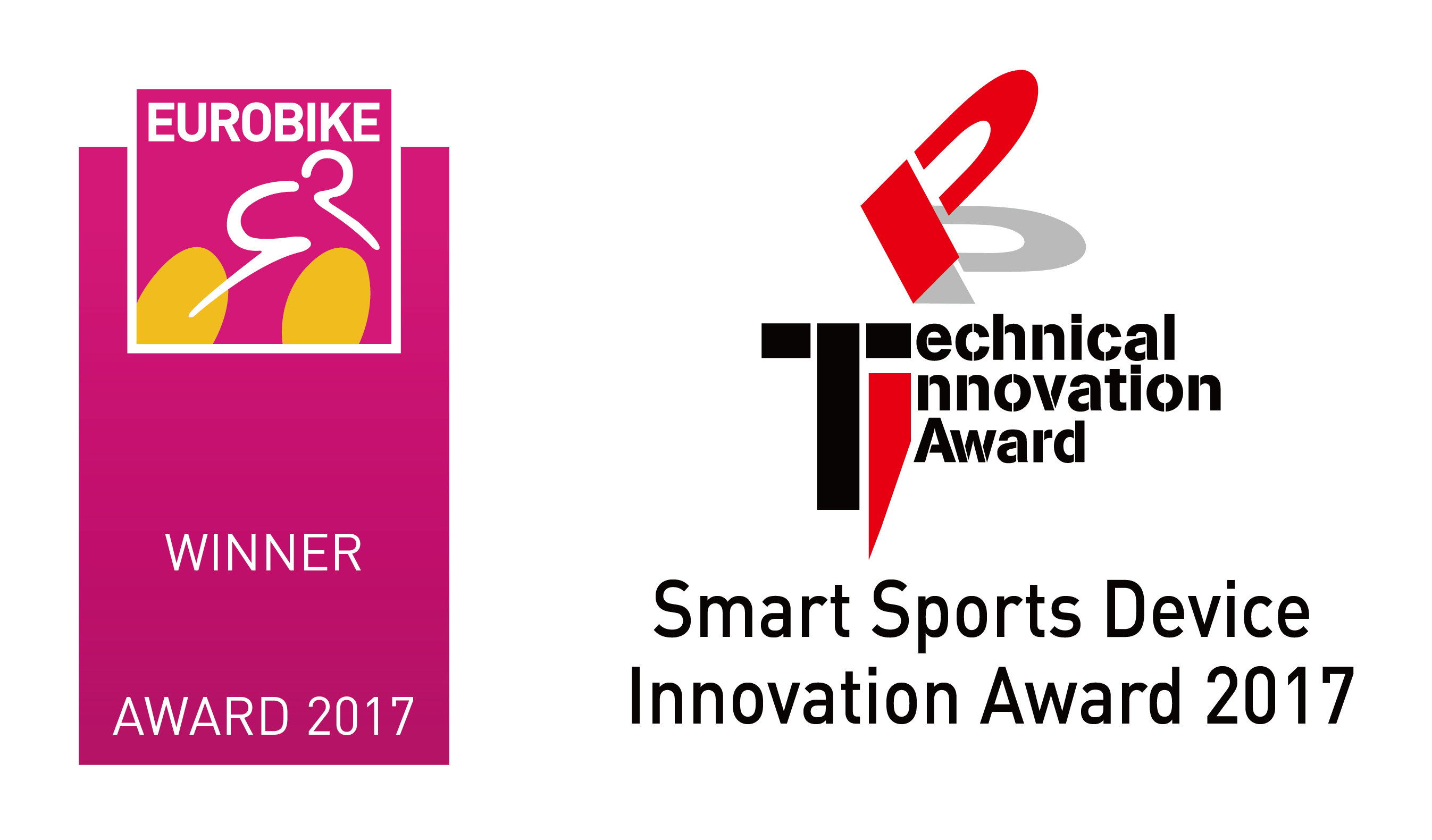 For several black technologies such as the LED smart warning lights, LIVALL has gained a group of loyal fans from European and even the global. We believe it will be the same in USA.
LIVALL Booth No.: 25160
Date: 20th to 22nd of Sept (US time)
Location: Mandalay Bay Convention Center, Las Vegas
During the exhibition, you could follow LIVALL Facebook account LIVALL@livallhelmets or scan the QR code below. We will hold a game that who gains the most likes could be gifted a smart helmet MT1 for free. To win the free helmet, please upload your photos taken with LIVALL helmets, @LIVALL and add topic #Helmetphone to gain likes.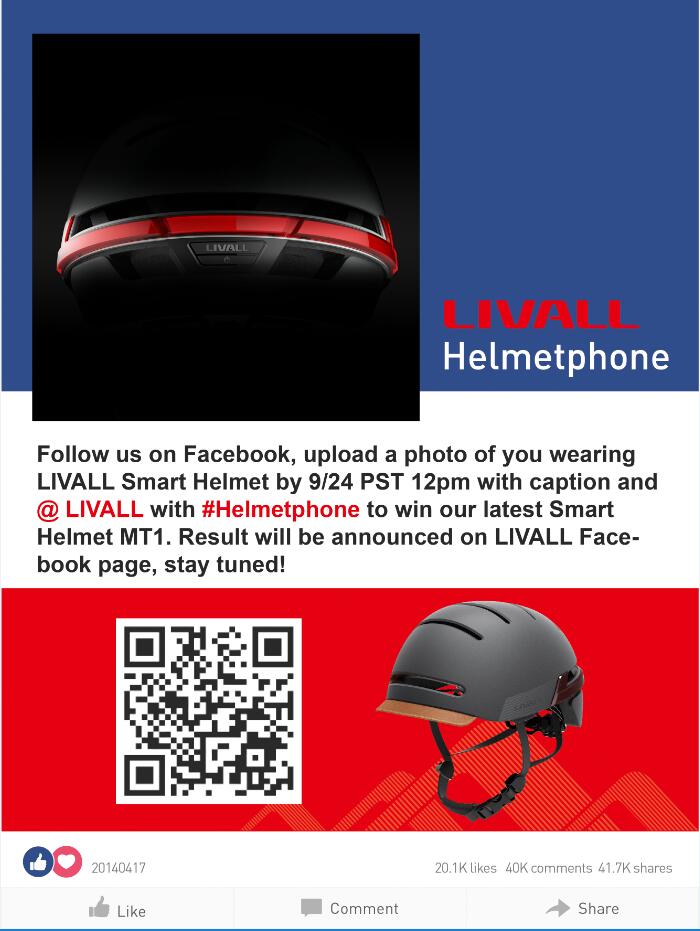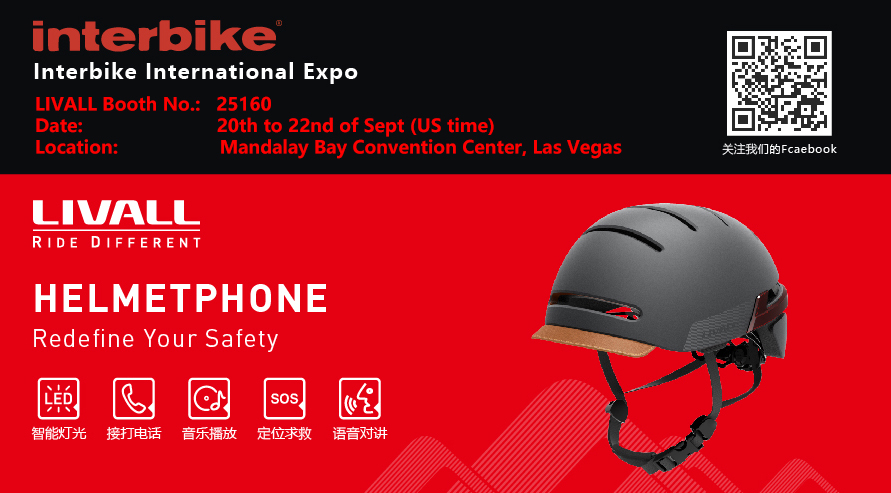 LIVALL
Helmetphone
Redefine Your Safety